Monero Observer – Daily Monero transactions reach new ATH with 46,993 confirmed
August 28, 2022 by secret
218
20 Jul 2022 [events] Daily Monero transactions have reached a new all-time high yesterday with 46,993 confirmed, according to Moneroj.net's translog graph. This number accounts to ~16.78% of Bitcoin's total on-chain transactions (279,950) for the day. MRL's Rucknium thinks that the increase is probably natural: [..] At this time I am not too concerned that
20 Jul 2022
[events]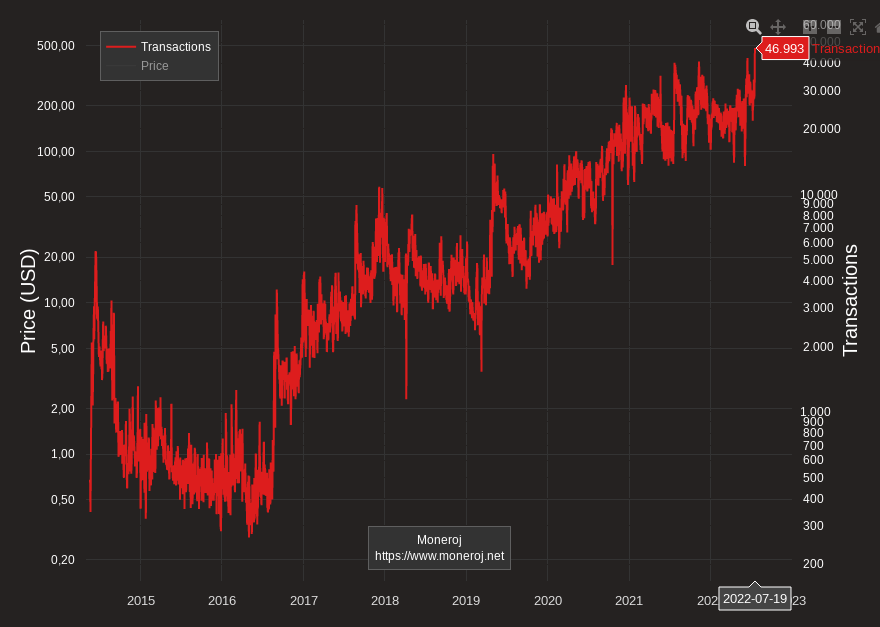 Daily Monero transactions have reached a new all-time high yesterday with 46,993 confirmed, according to Moneroj.net's translog graph.
This number accounts to ~16.78% of Bitcoin's total on-chain transactions (279,950) for the day.
MRL's Rucknium thinks that the increase is probably natural:
[..] At this time I am not too concerned that the transaction increase is due to a malicious actor.
The previous ATH of 42,244 was recorded last month, on the 16th of June.
---